In 2001, Plants of Concern was launched through the Chicago Botanic Garden to track the status of rare, threatened, and endangered species in northeast Illinois. A landmark program at the time of its conception, Plants of Concern has remained a model for long-term, collaborative community science and still represents one of the only programs of its kind in the world. Here, we'll look back at our history and celebrate a few of the many accomplishments that make the Plants of Concern program a success – now, and into the future.
Plants of Concern began when staff, landowners, land managers, and volunteers selected initial species for monitoring from the 1999 Chicago Wilderness Biodiversity Recovery Plan's priority plant list and developed monitoring protocols. Many of these species were state-listed as threatened or endangered at the time. Other species were included in monitoring because they were considered to be important species within the Chicago Wilderness region.
Not only did the Biodiversity Recovery Plan provide a foundation for monitoring species, the Plan's section on Endangered Species also recommended that a volunteer monitoring program be established to track the status of the threatened and endangered species. As a result, the Chicago Botanic Garden partnered with Audubon Chicago Region to develop the Plants of Concern program – funded initially, in part, by grants received from Chicago Wilderness.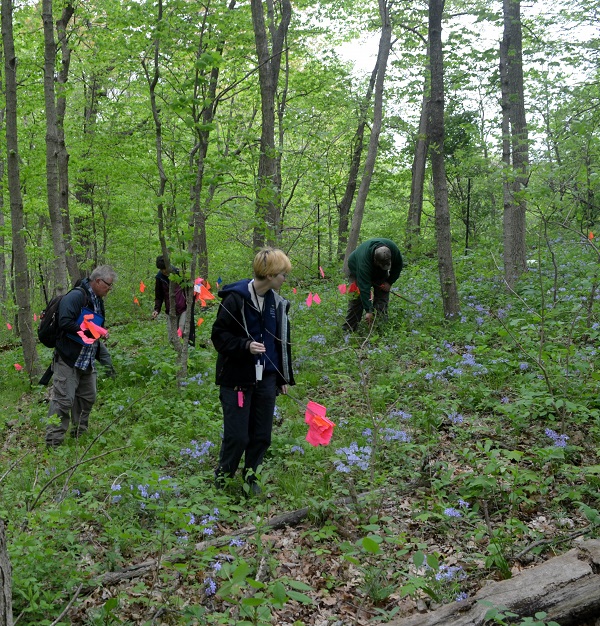 As Susanne Masi, a founder and the first manager of Plants of Concern, recalls, "When we started envisioning and planning Plants of Concern in 2000, we were all optimistic but unsure whether this program would catch on. Over the years, we watched Plants of Concern grow and prosper, and were awed by the enthusiasm of the volunteers and the support of our partner land managers and volunteer coordinators." Ken Klick, ecologist for the Lake County Forest Preserve District, shares a similar sentiment: "I have fond memories of our early days of Plants of Concern-led forays. At the beginning of the event, many volunteers had never seen our chosen plant of concern. By the end of the event, just two hours later, each participant felt like newly-appointed ambassadors whose mission was to look out for the well-being of that species."
Currently, hundreds of Plants of Concern community scientists monitor over half of the 323 species that are listed in Illinois as threatened or endangered. Over 300 volunteers and staff members partner with around 150 landowners and land managers to monitor species at over 600 public and private sites (up from only 54 volunteers, 28 landowners, 44 species, and 62 sites when the program began in 2001). The continued support of the Chicago Botanic Garden, and current funding through contracts with the Forest Preserves of Cook County, Lake County Forest Preserve District, Chicago Park District, US Forest Service - Midewin National Tallgrass Prairie and a grant from an anonymous foundation keep the program thriving. Importantly, the data we collect and share is long-term and consistent for a significant number of monitored species. We send data to the State's Natural Heritage Database, which is used to assess the status of threatened and endangered plant species by the Illinois Endangered Species Protection Board.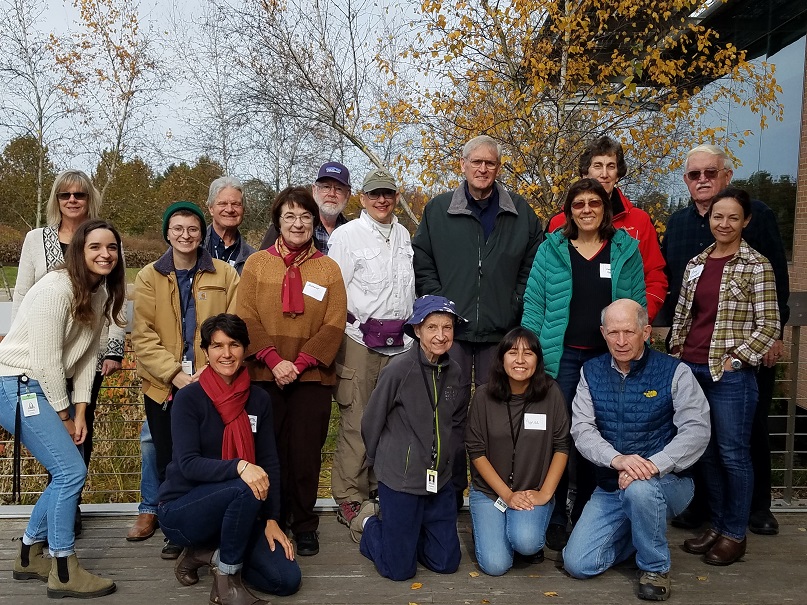 In 2021, the program expanded to southern Illinois, adding new staff, volunteers, rare species, sites, and partner organizations who share the mission. We also released a new plant monitoring app for smartphones and tablets, produced online training videos, and completed a website redesign project, bringing rare plant monitoring fully into the 21st century – while aiming to make rare plant monitoring accessible to a broader demographic.
Amidst implementing exciting tech updates, program staff have continued to collaborate with researchers and land managers to determine how populations of rare species are responding to management, invasive species, climate change, and other environmental factors. In its 20 years, Plants of Concern has had only three managers – Susanne Masi, Rachel Goad, and Gretel Kiefer – representing a sense of continuity and deep understanding of the program and its partners. Cindy Hedges, Stewardship Program Coordinator for the Forest Preserve District of DuPage County, mentions how Plants of Concern, "has helped guide our management practices, and in many cases, made us aware of new populations of rare plants – all of which has helped ensure the continued survival of these species. Overall, this has provided us with data that we as an agency simply would not be able to collect without this program."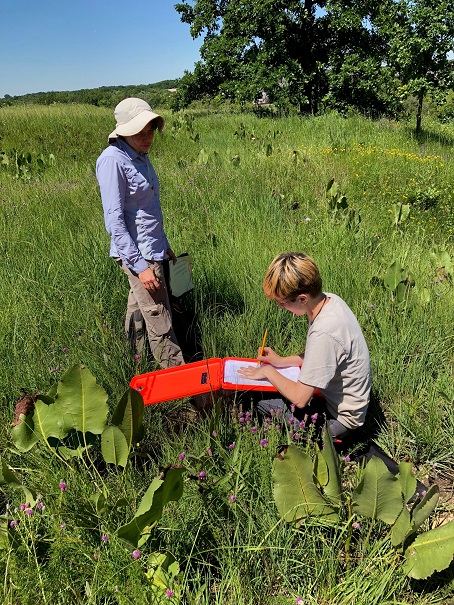 Perhaps the best outcome of the Plants of Concern program is that it has "inspired many volunteers to engage in stewardship roles like controlling invasives, assisting with prescribed burning, and seed collecting in the Preserves that harbor their monitored species. Plants of Concern monitors have become leading advocates for science-driven management decisions affecting our preserves," says Klick. In the case of Plants of Concern, it's clear that caring people benefit nature. Of course, nature benefits people, too. In the words of Kathleen Garness, an experienced volunteer steward and Plants of Concern monitor, "The long-term relationships you develop with people, sites, and plants are spiritually enriching." And Masi, whose final year as manager for Plants of Concern was 2013, states, "I am now proud to continue as a Plants of Concern community scientist!"